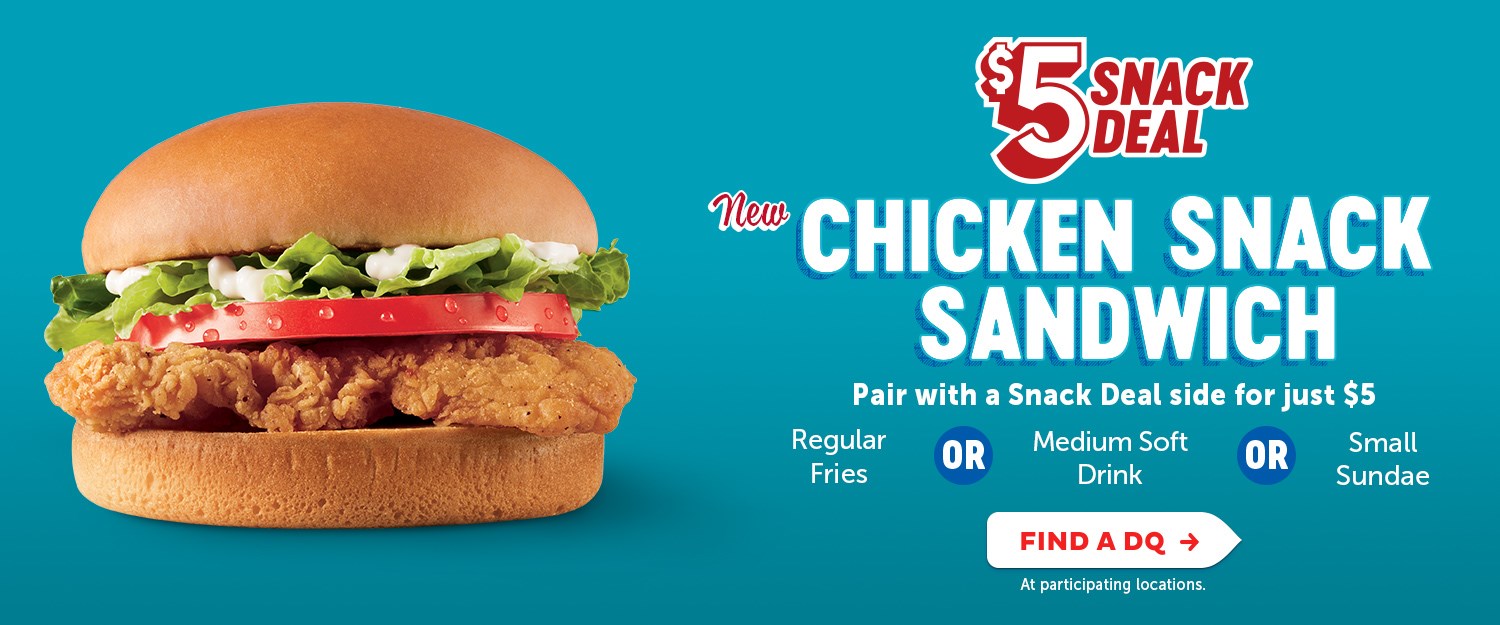 Dairy Queen Canada has introduced a NEW chicken snack sandwich! Pair with a snack deal side for just $5. Choose from regular fries, medium soft drink or small sundae. Available at participating locations.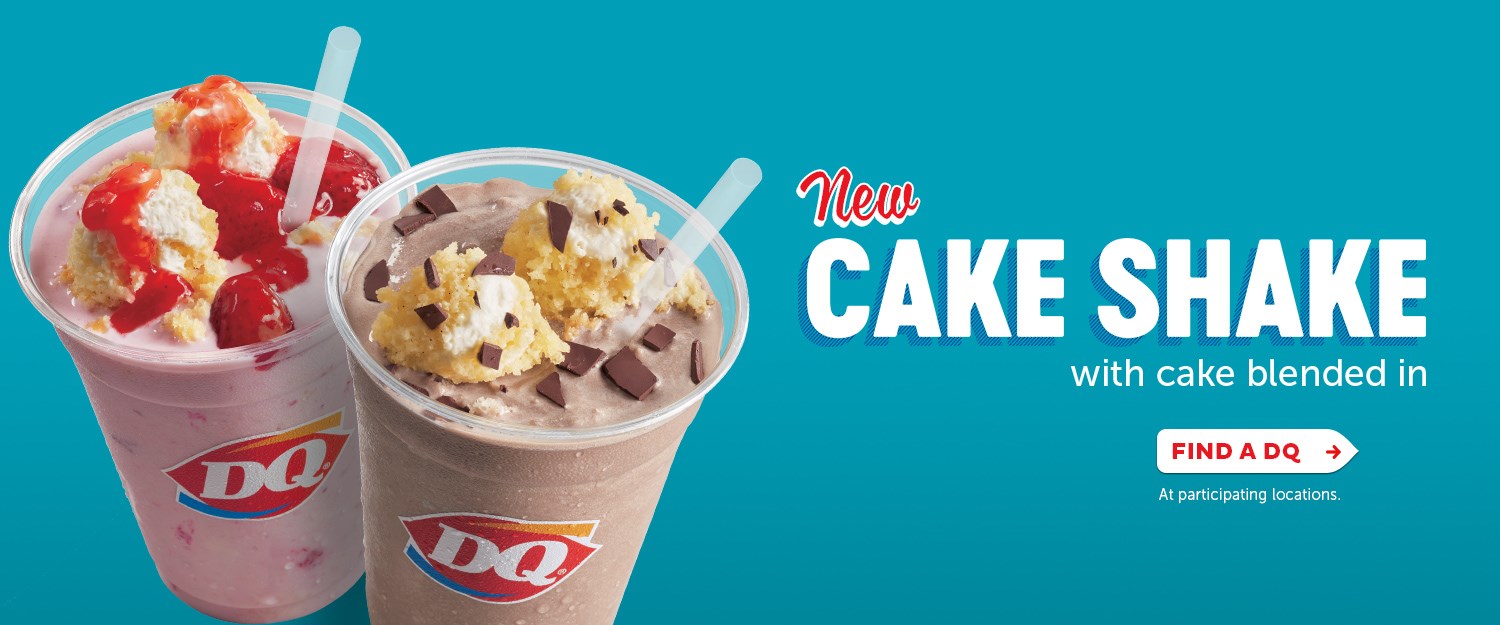 Dairy Queen is introducing the NEW Cake Shake with cake blended in! The Cake Shake is your traditional DQ Shake with pieces of moist vanilla cake blended with chocolate topping. Garnished with a layer of cake on top. Available in chocolate and strawberry.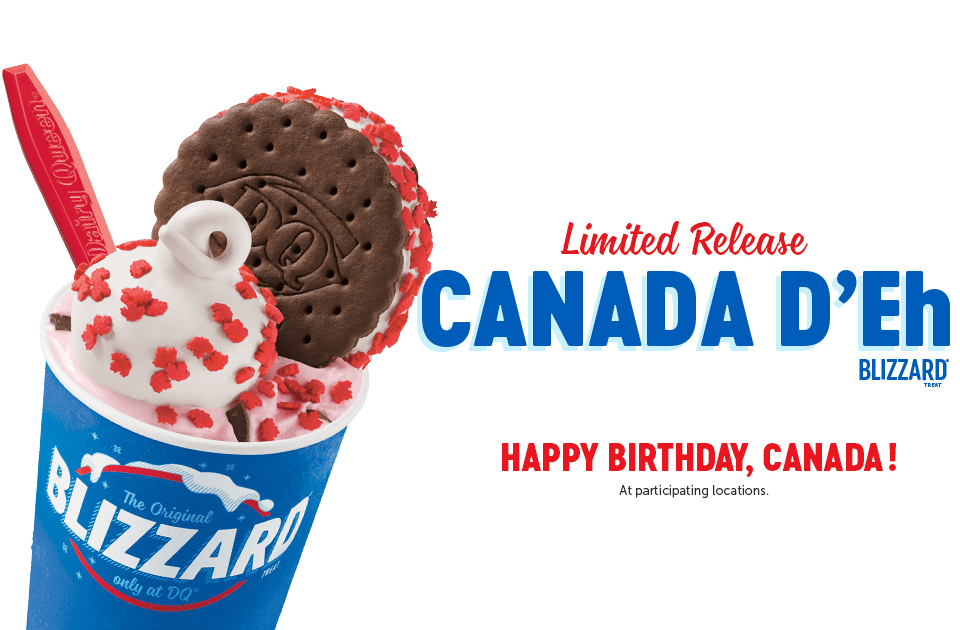 Last but not least, there will be a limited release later this month of the DQ Canada D'Eh Blizzard!