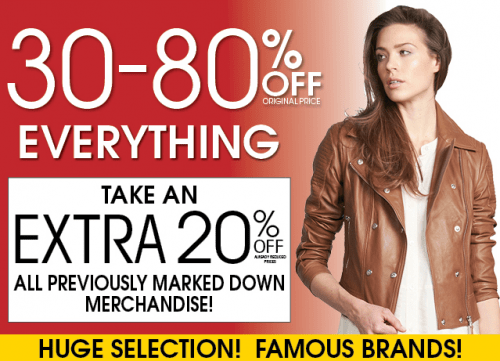 There is a huge selection of items on sale at Danier Canada in both their regular stores and outlet stores. Because the company has made an assignment in bankruptcy, you can find items that are up to 80% off the original price. Plus, you can take an extra 20% off all previously marked down merchandise!
Many of the items on sale include leather jackets and outerwear, handbags, gloves, wallets, belts, small leather goods, and more!
Click here to find a Danier Canada near you.