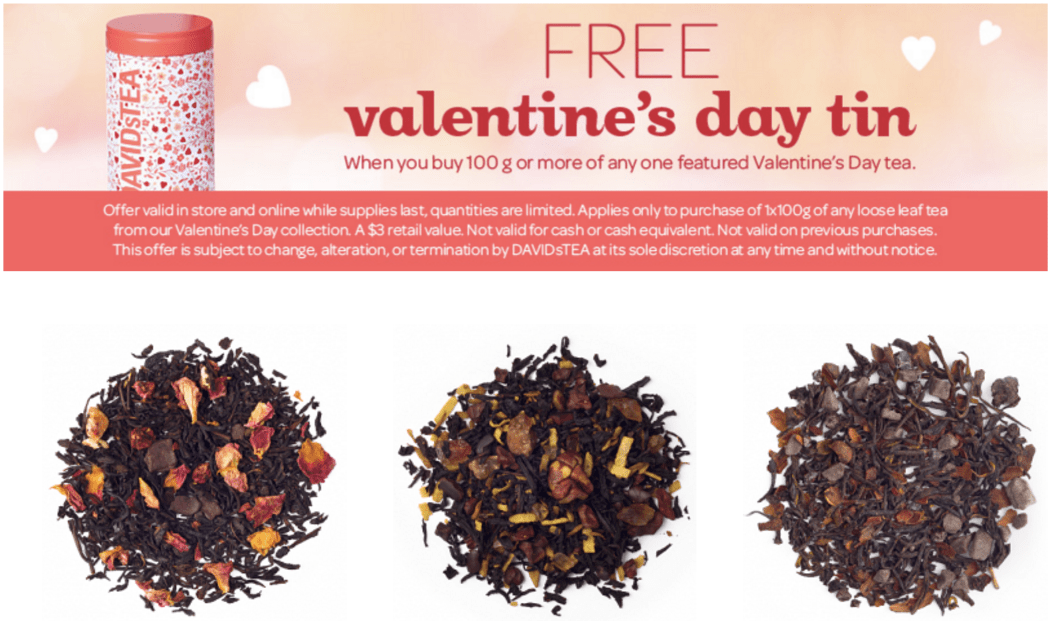 There's nothing better than a warm cup of tea on a cold day like today! To celebrate Valentine's Day this year, David's Tea Canada is offering 4 different types of Valentine's Day inspired teas. When you purchase 100g or more of any of the featured flavours, get a FREE Valentine's Day Tin! This offer is valid online and in-store.
Flavours are:
Love Tea #7- A romantic blend of black tea, chocolate, strawberries and rose petals: $7.90/50g
Chocolate Macaroon- A sweet, satisfying blend of black tea, coconut, chocolate and pecans: $7.90/50g
Dark Chocolate Delight- A deliciously rich black tea with cocoa shells, blueberries and big pieces of dark chocolate: $8.90/50g
Forever Nuts- This nutty jumble of almonds, apples and cinnamon steeps bright pink. It's nuts! $7.40/50g
Click here to buy David's Tea Valentine's Day Tea.