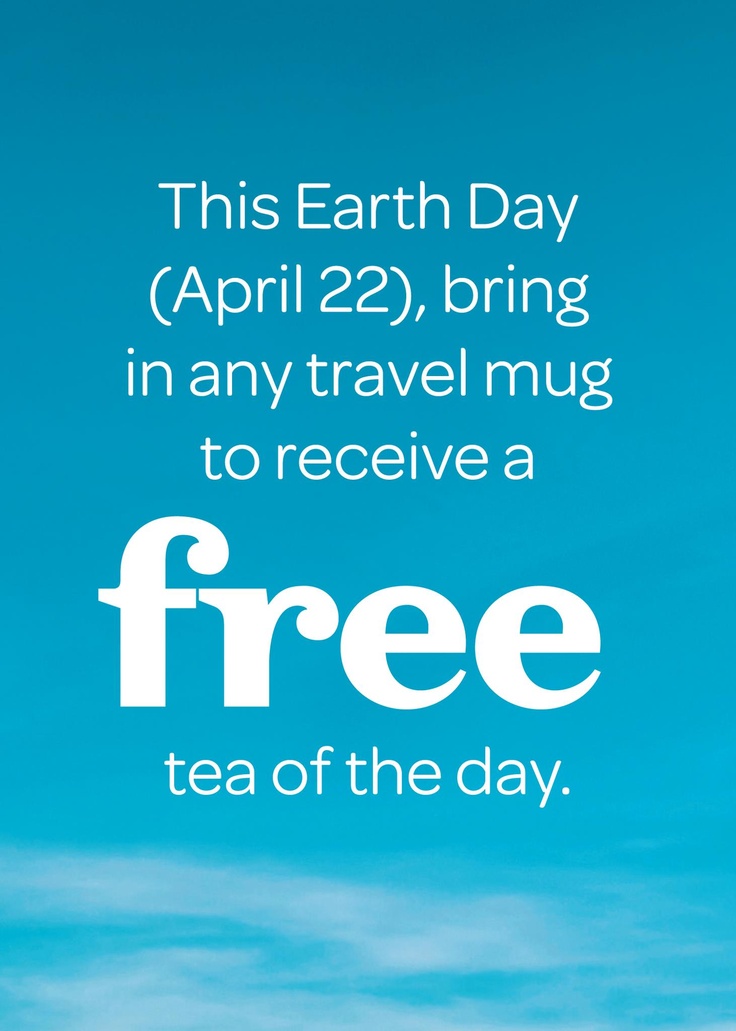 To celebrate Earth Day, DAVIDsTEA stores across Canada will be giving out a free tea of the day if you bring your own travel mug to the store.
Each store will be sampling two of three teas Sour Watermelon, Grapefruit Granita and Organic Queen of Tarts.  It doesn't have to be a DAVIDsTEA mug, any mug will do.
The email and facebook message about the offer do not specify a minimum purchase, so you should just be able to pop in and get your mug filled for free
Click here to find your local DAVIDsTEA and descriptions of the teas!