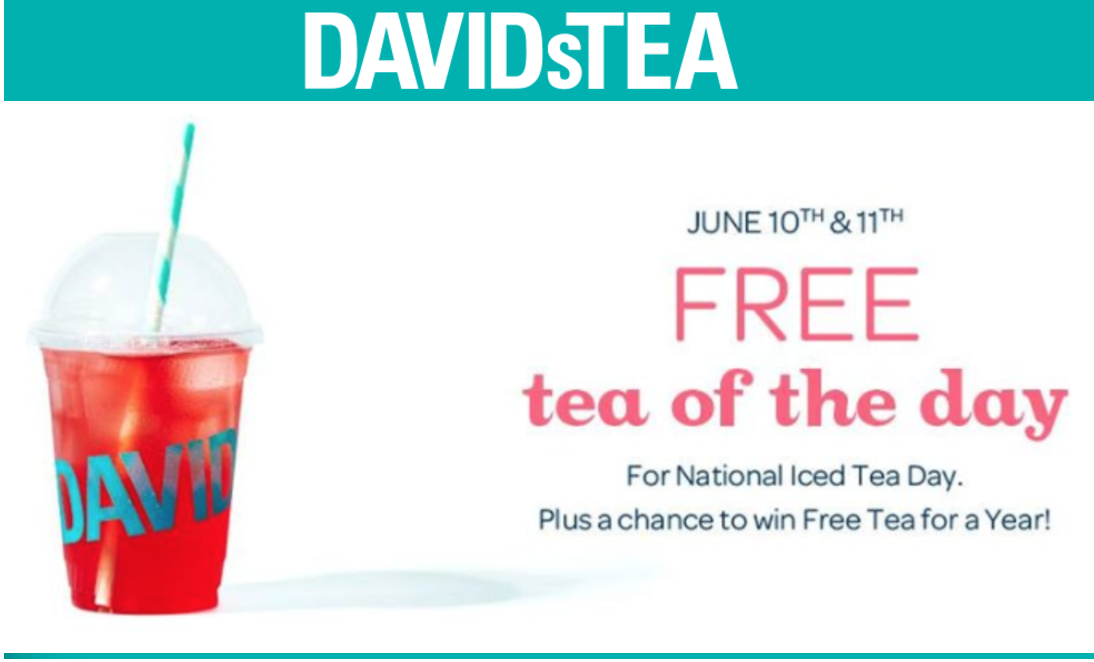 DAVIDsTEA Canada is celebrating National Tea Day with an awesome promotion: The DAVIDsTEA promotion includes: Get FREE Iced Tea of the Day June 10 & 11!
Celebrate National Iced Tea Day with a FREE Tea of the Day this weekend. Just pop into any DAVIDsTEA June 10 and 11 to get yours, no purchase necessary.
Plus Bonus: For one day only this Saturday, June 10, 2017, make any in-store or online purchase and you'll be entered to win FREE TEA FOR A YEAR! Four contest winners will be chosen randomly.