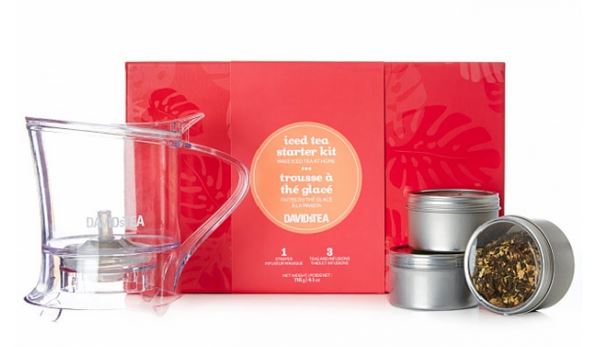 If you love iced tea, you won't want to miss this deal from DAVIDsTEA.  To celebrate National Iced Tea Weekend, they are offering 50% off their popular iced tea starter kit today only.
The kit includes an 18oz steeper (which regularly retails for $20 alone and can be used for hot and cold steeping) plus three teas with enough tea to make 3-4 cups of each.  The sale kit includes
 Guava Cadabra  42 g
Green Passionfruit  40 g
Just Peachy  34 g
Plus, this kit qualifies for their summer special so once you buy it using your frequent steeper card, you will receive an email with a coupon code to get 20% off all loose tea or the rest of summer!
Click here to buy this kit online or find a local store, but remember, this deal ends today.