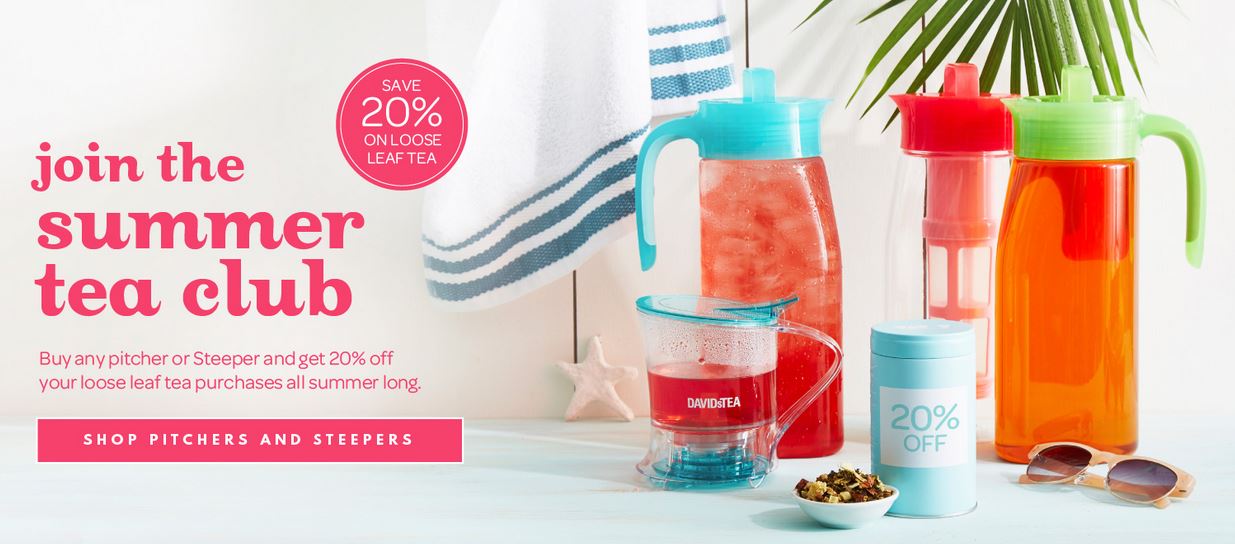 If you are a big tea drinker, check out the latest offer from DavidsTea.  Buy any pitcher or tea steeper priced from $20 for steepers and $30 for pitchers and get a promo code for 20% off all loose tea purchases until August 29th.
You do need a Frequent Steeper account for this offer, and must use your account when you buy the pitcher or steeper.  Frequent Steeper accounts are free and you will earn points on every purchase.  Once you have 100 points, you get 50g of any tea free of charge and the money spent on the pitcher or steeper will count towards your freebie.
Since the proceeds of Me to We tea go to charity, it is not included in this offer.  This offer is also only valid on loose teas from the tea wall and not the packs of small samples and other mixed sets of teas available in-store.  Click here to shop online or to choose what to buy in store.