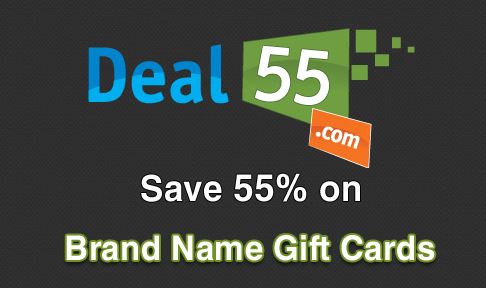 I was reading through Stephs post about how there are so many group buy sites these days, and came across a few complaints on a site called Deal55.  They offer gift cards for 55% off the retail price.  Some readers are calling foul while others are hopeful the site is real.  
 I never featured this group buy site on the blog because it just seems to good to be true. I would feel horrible sending our faithful readers to a site that could potentially be an identity theft scam. It just didn't seem completely legit.
Has anyone actually received anything from this company?  It would be great if this site was the real deal,  I am really skeptical. Thoughts?
* With the responses I think it's safe to say DO NOT purchase through this company. Only a small fraction of cards have ever been sent out.