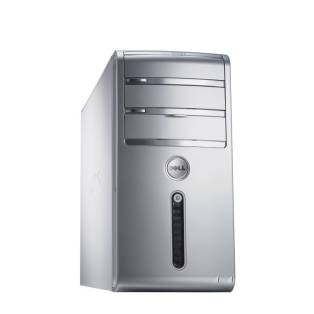 DELL Canada is selling its Inspiron 531 Desktop for $349 $489
Specs:
AMD Athlonâ"¢ 64 X2 Dual-Core Processor 4000+, English
Genuine Windows Vistaâ"¢ Home Basic Edition, English
512MB Single Channel DDR2 SDRAM at 533MHz – 1DIMM
160GB Serial ATA Hard Drive (7200RPM) w/DataBurst Cacheâ"¢
Integrated 7.1 Channel Audio
NVIDIA GeForce 6150 LE Integrated Graphics GPU
16x DVD+/-RW Drive
No Monitor
That's a pretty good deal for this price although 512MB of memory for Windows Vista is very low. You'll probably need to upgrade the memory but otherwise this is still an awesome deal.
Also note that this computer does not come with a monitor. If you're looking for a good deal on monitors the 19″ Silver flat panel display is on sale for $179 $229.
Click here for more details on this DELL Canada Inspiron 531 Desktop deal