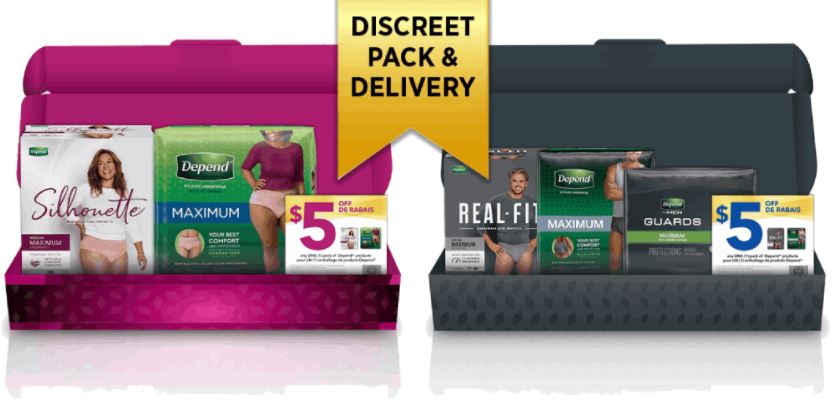 Depend Canada is currently offering free trial kits of their products for both men and women. If you click the link below you can request either of these sample packs.
There is a limit of one sample pack request per person, so if you would like to request both the men's and women's for people in your household or other family members, you may have to use another email address, or the mailing address of a family member, etc.
The kit for women will contain the following samples:
1x Silhouette Brief (Max Absorbency)
1x Depend Underwear (Max Absorbency)
$5 Coupon
The kit for men will contain:
1x Guards (Max Absorbency)
1x Real-Fit Brief (Max Absorbency)
$5 Coupon
Click here to request your free sample kit while quantities last.