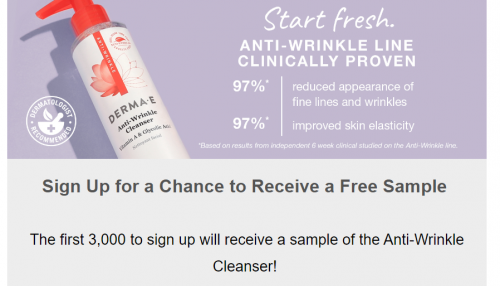 Derma E Canada is offering a free sample of their Anti-Wrinkle cleanser to the first 3,000 people who sign up using the form that you will find through the link below.
Complete the form with your mailing information and you will receive a 1.5g sample sachet of Derma E Anti-Wrinkle Cleanser with Vitamin A and Glycolic Acid. Some of you may have already tried some of the products from Derma E through the Social Nature sampling program, and some of you may be receiving the Overnight Peel product mid-November. This sample will give you the chance to try yet another product from this brand. I can honestly say I've become a big fan of this brand since getting to sample some of the products through Social Nature, so be sure to order the cleanser sample while it's available.
Click here to sign up for your free sample of Derma E Anti-Wrinkle Cleanser.