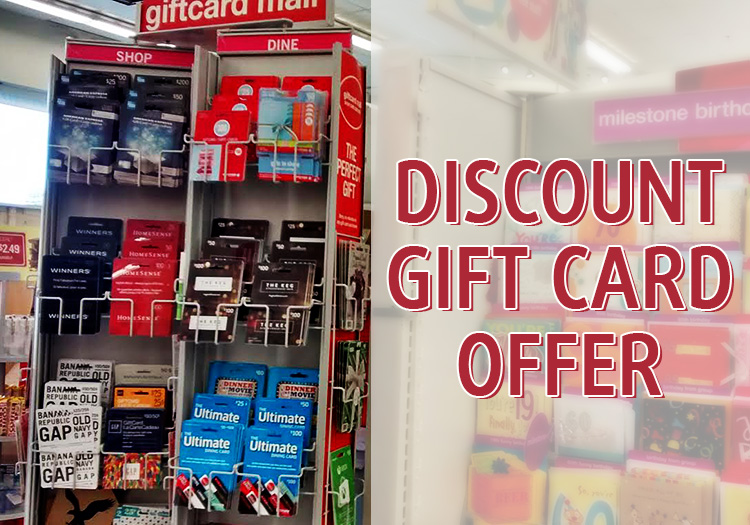 There are a number of gift card offers in the Canada Day flyers.  Some are discounted at the store while others have Air Miles deals attached to give you something extra with your purchase.  Buy them now and use them as you need them to make your own sale.
Google Play gift cards are 10% off face value at Canadian Tire this week.  While iTunes cards go on sale most weeks, Google Play discounts are not as frequent so a good time to top up your account for less.
Stokes $50 gift cards are available for only $40 at Jean Coutu this week.  Just in time for their summer sale with up to 70% off, it is a great time to combine the deals and save big on some new cookware, summer tableware or other kitchen items.
Both Sobeys and Safeway stores across the country are offering 70 bonus Air Miles when you buy a $50 Wayspa gift card this week.
Roots $50 gift cards come with 40 bonus Air Miles at Rexall this week.  While not a huge bonus back, if you were shopping at Roots anyway, worth stopping by Rexall first.
It is rare not to see iTunes gift cards on sale but if you need one, they are always cheap at Costco with an instore cost of $89.99 and online deal of $93.99 on an ongoing basis.
With the holiday, some stores have shorter flyers, so check to make sure the deal is valid all week if you are waiting to shop.