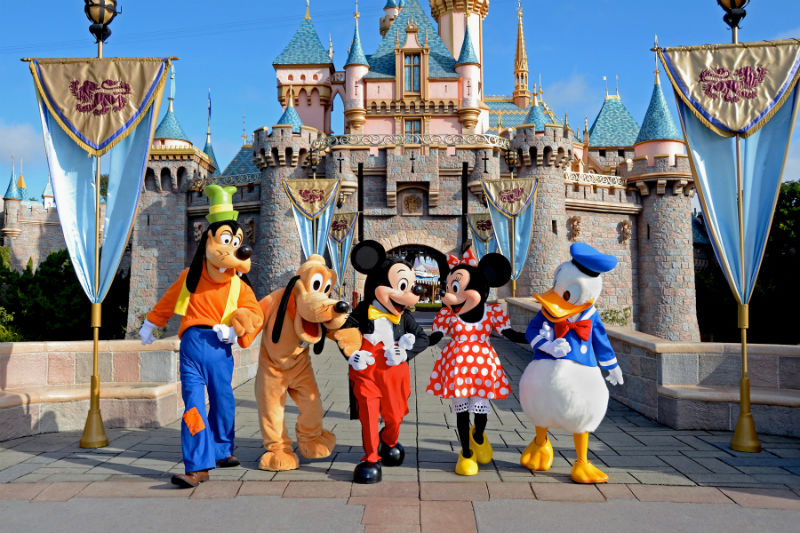 Do you have plans for spring break this year? Are you a Canadian resident with a valid passport or NEXUS card? Then you might be interested to learn that Disneyland Resorts is offering an exclusive offer for Canadian residents where you can save 25% off on 3-day (or longer) passes. This offer will only be available until February 28th, 2017 and you will have until December 31st, 2017 to activate your passes, giving you up to 10 months to plan your family's trip to Disneyland Resorts.
The prices for these tickets are broken down as such, with Canadian prices being given with today's conversion rate:
3-day pass: $192 USD ($251.54 CAD)
4-day pass: $210 USD ($275.12 CAD)
5-day pass: $222 USD ($290.84 CAD)
You will also have one day during your pass to get Magic Morning Early Access, where you will get to enjoy the park for one full hour before the park opens to the general public (*the park recommends that you arrive one hour and fifteen minutes before the park opens to ensure that you can get the most out of the experience).
There are also some restrictions for this deal, which are listed as follows:
Offer only for Canadian residents, and valid Canadian passport or NEXUS card must be presented for each Guest in the party with ticket for theme park admission
Residents of Canada who are not Canadian citizens must bring valid passport and valid proof of Canadian residency for each Guest in the party
Tickets must be purchased between September 16, 2016 and February 28, 2017 and prior to travel to the Disneyland Resort (includes Will Call and mail delivery options)
Offer is not available at the Disneyland Resort Main Entrance ticket windows
Tickets must first be used by December 31, 2017. Tickets expire 13 days after first use or on January 13, 2018
Each day of use constitutes one full day of use.
Tickets may not be sold or transferred for commercial use
Offer may not be combined with other ticket discounts or promotions
Click here to learn more about the Disneyland Resorts Canadian offer.