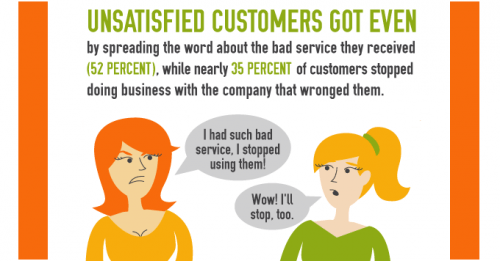 We have all seen posts on the forums with people saying they will never buy a product or shop somewhere again after bad service – but how much do you stick to those threats?
I made complaints to two companies in December, one from a company I had sent a compliment to before but I must have bought an item a bad batch.  It was a polite email letting them know that there was an issue with the batch number and expiry date so they could look into it.  A month later they had not responded at all and after seeing a facebook post from them, I sent the facebook rep a message about my email.  They responded to my original email but did not even apologize for the month it took to reply.  Just asked for my address so they could send me a coupon to replace the item.  We all like coupons but to not apologize for making someone wait a month for a reply and not addressing the wait time?
The other was a store refusing all coupons because 'they are all fraud', I got an email back saying they would get in touch with the store and get back to me within 3 business days – that was on Dec 20th.  Yesterday I received an auto-generated email from them saying that they were so happy my issue had been resolved and asked me to take a survey on my experience with their customer service which got them a few choice words in the comment box of the survey.
I honestly think that I will buy neither the product nor shop in that store again.   I didn't expect anything but a 'sorry you experienced this' no freebies etc, just an apology.
Are you swayed by bad customer service?  How many people do you tell about a bad experience and do you wait for them to attempt to fix an issue before you share your experiences?