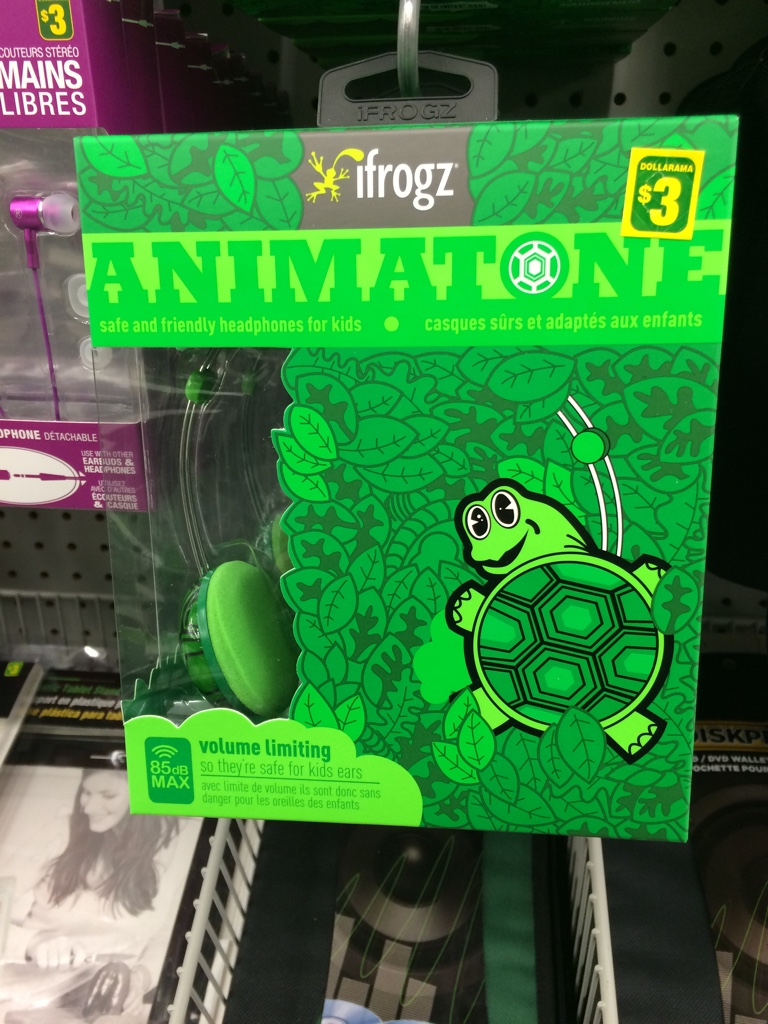 If you have little ones who use electronics to listen to music, check out this deal from Dollarama.  You can pick up a set of iFrogz Animatone headphones for just $3 compared to the $25 to $30 they regularly retail for at The Source and Staples.
The volume is limited to 85dB so they are safe for kids ears and they are lightweight to make them more comfortable to wear on a child's head.  they have cute designs (both turtle and ladybug have been found at Dollarama) and a 1.2m cord.
If you are not lucky enough to find these at a Dollarama near you, they are on clearance for $14.98 at Toys R Us, still a good price if you need some kid-friendly headphones.
Click here to see all recent Dollarama finds from our forum members and thanks to Libbybaby for this great find!