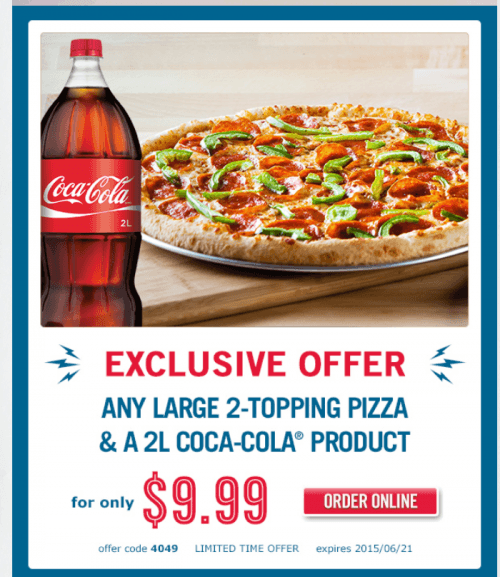 Domino's Pizza has a great online exclusive offer for you right now! Order online with Domino's using the coupon code 4049 and you could receive any large 2 topping pizza and a 2L Coca-Cola product for just $9.99! A large 2 topping pizza from Domino's normally sells for $14.99 and a coke bottle for $3.99 so you're saving nearly 50% off with this deal!
This offer is for online orders only. Enter the code 4049 to claim this offer. This offer expires June 21, 2015 and is valid only at participating Domino's locations.
Click here to order online from Domino's Pizza Canada.