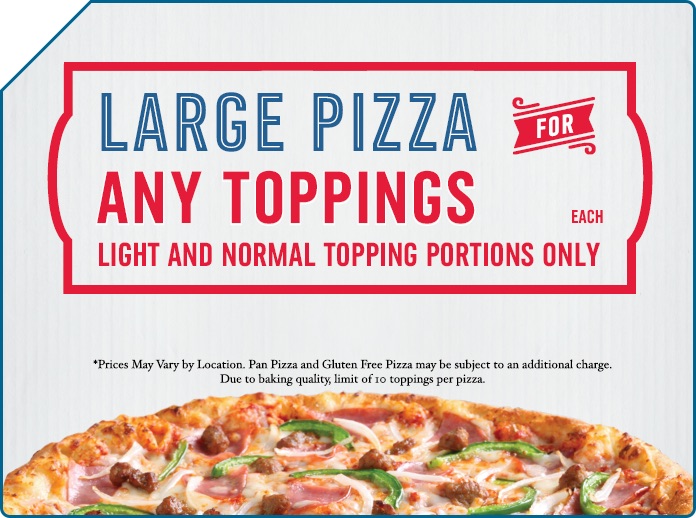 This deal from Domino's Pizza Canada is arguably one of the better ones that they have offered, in quite some time. In this offer, you can order a large pizza, with either light or normal topping portions, and have as many as 10 different pizza toppings for just $13.99.

I was able to order this large pizza with 10 different toppings, a cap that Domino's adds due to baking quality, for the advertised price of $13.99. Ordinarily, an order of this magnitude would cost $26.99, meaning you'll be paying close to half the price of the actual retail value. What's also nice about this offer, is that you can apply the promo code, 4586, to extra orders of large pizzas. So you could order two large pizzas with 10 different toppings for a total of $27.98, an order which would normally cost $53.98!
If you are ordering a pan pizza or a gluten-free crust, then you will be charged extra.
Click here to place your order at Domino's Pizza Canada.