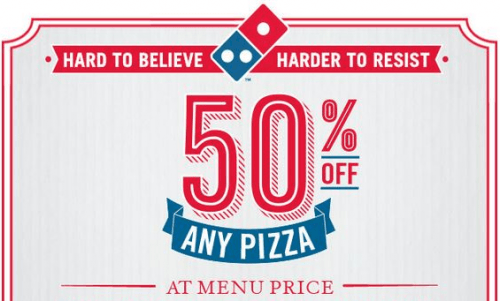 Domino's Pizza Canada is having a promotion starting on July 14th and ending on July 20th where you can get 50% off any pizza at menu price. If you're thinking of ordering a pizza this weekend… I'd wait to enjoy a pizza at half price. Everything tastes better 50% off, right?!Choose from a regular cheese pizza or pizza sauce pizza and add any topping you'd like including pepperoni, sausage, green peppers, oiliness, pineapple, mushrooms, ham, bacon, chicken, banana peppers, american cheese, anchovy, shrimp, tomatoes & even more!
Or, choose one of their pizza options on the menu: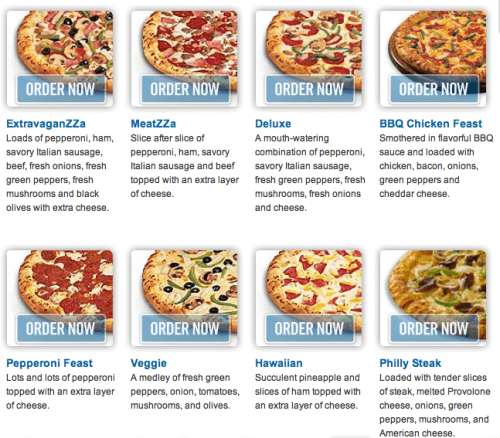 Remember, the offer is available from July 14th-20th.
Click here to order some pizza at Domino's Pizza Canada