It's wrapping up to be a pretty decent year for us Canadians, especially as more and more retailers and businesses continue adding offers and deals to help in the celebration of Canada's 150th anniversary. The most recent offer to be added to the ever growing list of celebrations is from Domino's Pizza Canada, who has partnered with Canada Stays and Coca-Cola to bring us over 150 different prizes to be won.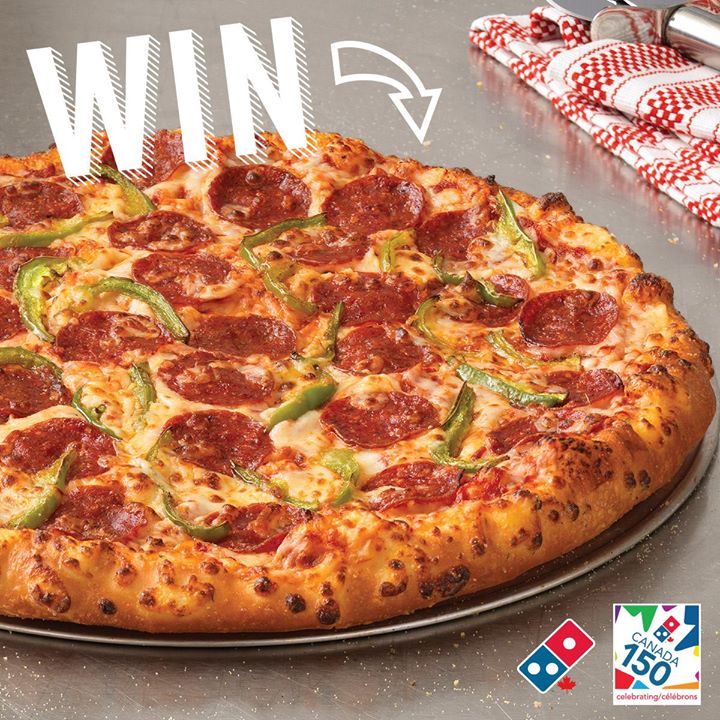 The prizes that will be available include:
15 grand prize trips, each of which is valued to worth $2,500
150 first prizes where you will receive a year's worth of pizza and Coca-Cola on a gift card, retail value of $260
To be entered in to win these prizes you will first have to make an online purchase (or you can enter for a no purchase option here). After you make your order online, you will receive an email with a 'code'. This code must be entered into the sweepstakes for a chance to win one of the grand or first prizes.
The winners will be announced each week, and each week there will be a new selection of codes to choose from (the codes not chosen from the week before will not qualify for the subsequent weeks). Here is a detailed schedule of how the draws will work: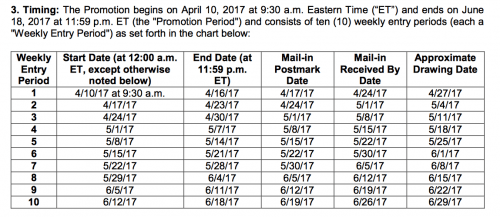 The contest will officially open on April 10th and run for 10 weeks, ending on June 18th at 11:59pm EST.
Click here to learn more about the contest from Domino's Pizza Canada.