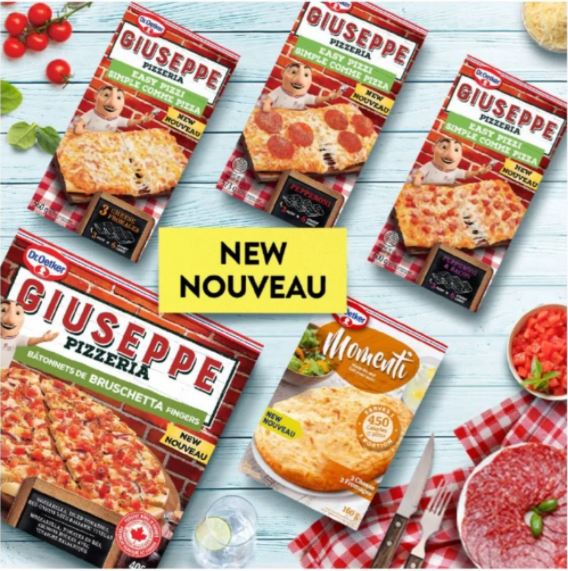 Those of you signed up to receive the email newsletter from Dr. Oetker Canada will want to check your emails for the latest edition, containing a link to this new printable coupon for $2 off select Dr. Oetker pizza products.
The coupon is valid for $2 off the purchase of new Guiseppe Easy Pizzi, Guiseppe Bruschetta Fingers, or Momenti 3 Cheese. To print the coupon you will have to click the link in the email, and you will then have to sign in using the same email through which you received the newsletter. You will then receive another email containing a verification code that you will have to enter. Seems a tad excessive to access a pizza coupon, but it is what it is.
Once again, you can only print this coupon if you received the email, so to ensure that you don't miss out on future printable coupon opportunities from Dr. Oetker you can sign up now for the email newsletter.
Click here to register to receive email newsletter from Dr. Oetker Canada.