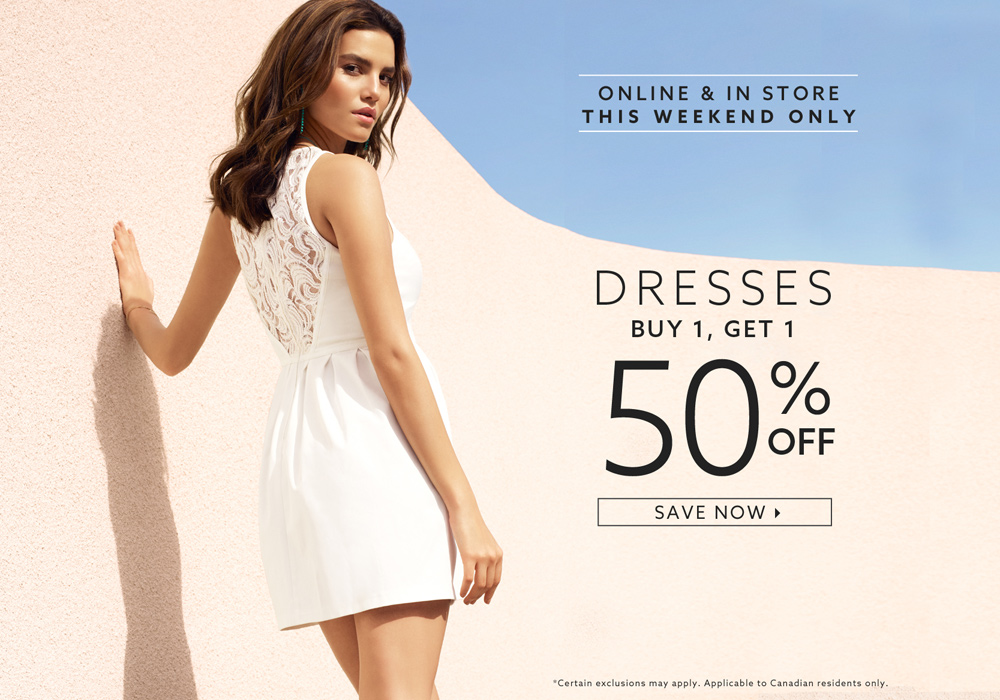 This weekend at Dynamite Canada, you have a plethora of deals and offers to browse through, and a lot of these deals can be stacked so that you save even more money. One of the first offers, which will only be valid for this Victoria Day long weekend, is a savings of 25% off on everything when you use the promo code, DYNAMITE25.
This discount will be a short lived offer, as it will only be valid from Sunday, May 17th at 5pm EST until Tuesday, May 19th at 7am.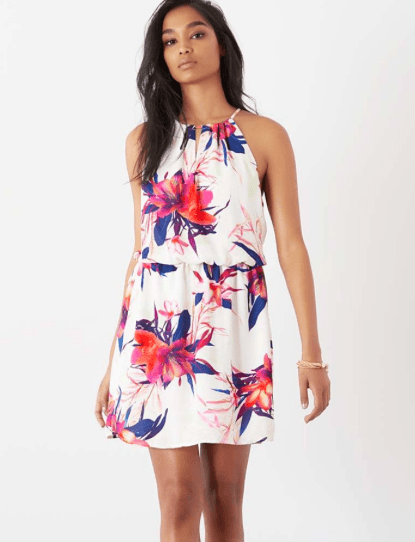 An offer that you can take advantage of now, however, is the dress sale where when you buy one of the qualifying regular priced dresses, you will receive your second dress for 50% off. So this fit and flare halter dress, which is usually $39.95, will only be $19.97 when I buy it with a dress that is of equal or greater value than it.
On top of these offers, Dynamite will also be providing shoppers with free-shipping on all orders with no minimum purchase required. Normally, shipping and handling would only be covered if you spent over $50, so by shopping this weekend you will be able to spend less and save yourself a shipping fee of $9.
The shipping and handling offer will expire on Monday, May 18th.