Dyson Canada is offering excellent savings on a variety of different vacuum cleaners! Shop online now to save $150 on all Dyson Cinetic™ Vacuums! Designed with the ultimate flexibility and mobility possible, these powerhouse vacuums will clean everything you can think of, and reach every nook and cranny for that all over clean feeling. You'll never have to clean or replace a dirty filter again with these vacuums, as these Dyson's use efficient cyclone technology instead! Offer valid until March 16, 2017.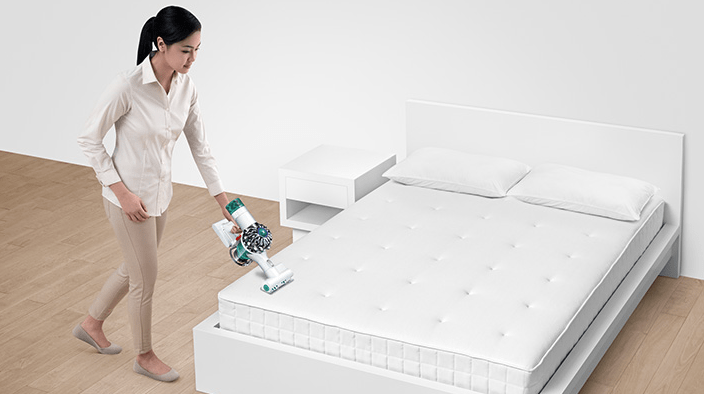 You'll also save $80 off the V6 Mattress vacuum cleaner! This handheld vacuum cleaner features powerful suction to remove dirt, dust and other allergens from your mattress. Extend the life and cleanliness of your bed with this handy device that expels air even cleaner than the air you breathe! Use on your bed, couches, chairs and even in the car for a level of clean that goes deep beneath the surface! Originally priced at $329.99, you can get it on sale now for $80 off and spend just $249.99! 
For a limited time only, Dyson offers FREE expedited shipping on all vacuum cleaners, air treatment machines and hair dryers – for delivery within 2 days of purchase. If you miss this shipping deal, no worries – Standard shipping is FREE on vacuum cleaners, air treatment technology (fans, fan heaters, humidifiers, purifiers) and Dyson Supersonic.