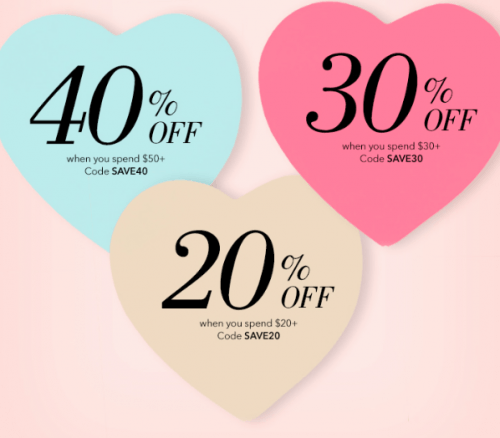 e.l.f. Cosmetics Canada is having a special Valentine's Day offer that will be available right up until 11:59pm EST on February 2nd. The offer has been broken down into three separate categories, so that when you spend more you will also qualify to save more. If you spend $50 or more, you will be able to save the most, as you will receive a 40% discount.
The promo codes that you will have to enter with the corresponding discounts are as follows:
spend $20 or more, and receive 20% off when you enter: SAVE20
spend $30 or more, and receive 30% off when you enter: SAVE30
spend $50 or more, and receive 40% off when you enter: SAVE40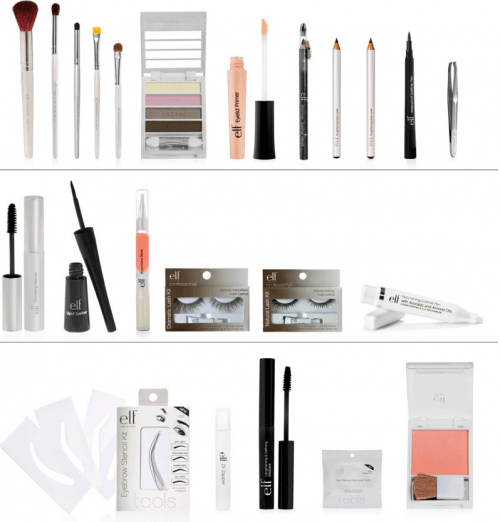 Since I'm not one to shy away from bundling more to save more, I thought I'd provide a couple of options for how to save the most in this offer from e.l.f. Cosmetics. For those of you who are on the hunt for a kit that will essentially cover all your bases, then you should check out this e.l.f. Essential Starter Gift Set. The set has 23-pieces, that will includes, brushes, tweezers, mascara and much more all for the price of $25!
If you'd like to stop with the kit, then you will qualify for the 20% off discount, but if you'd like to stack a little more to save a little more there are plenty of $3 and $6 options available at e.l.f. Cosmetics that could easily get you to $30 or even $50 quite easily! I personally love these $3 nail polish sets, and with the 6 different colours that they come in, you could get all 18 nail polishes for just $18.
e.l.f. Cosmetics will also only offer a maximum discount of up to $100, but considering how inexpensive most of their makeup is, you'd really have to 'stack' a lot to exceed that discount!
Click here to begin shopping at e.l.f. Cosmetics Canada online.