Check out e.l.f. Cosmetics Canada's freebie deal where you can get a Free Spring Beauty Kit with your $25 USD purchase. To get this deal simply add $25 worth of beauty items to your cart and enter the coupon code TAKEFIVE at checkout. This offer is valid until April 12, 2016 at 11:59pm PT.
Also, check out some of e.l.f. Cosmetics' Moving Sale products that are starting at just $1. The company is moving to a different warehouse and therefore liquidating many beauty items including nail polish, lip gloss, eye lashes, brushes, and more!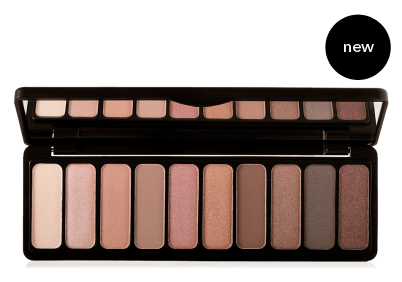 You can get this e.l.f. Rose Gold Eyeshadow Palette for only $10 USD. This is one of the company's most popular eye shadow palettes due to its easy application, high quality, and long lasting effect. It includes ten different shades including a range of rose tints and burgundy colours.
e.l.f. Cosmetics Canada has $7.50 USD shipping to Canada. If you qualify for any free shipping deal, you will get a $4.95 USD shipping credit.