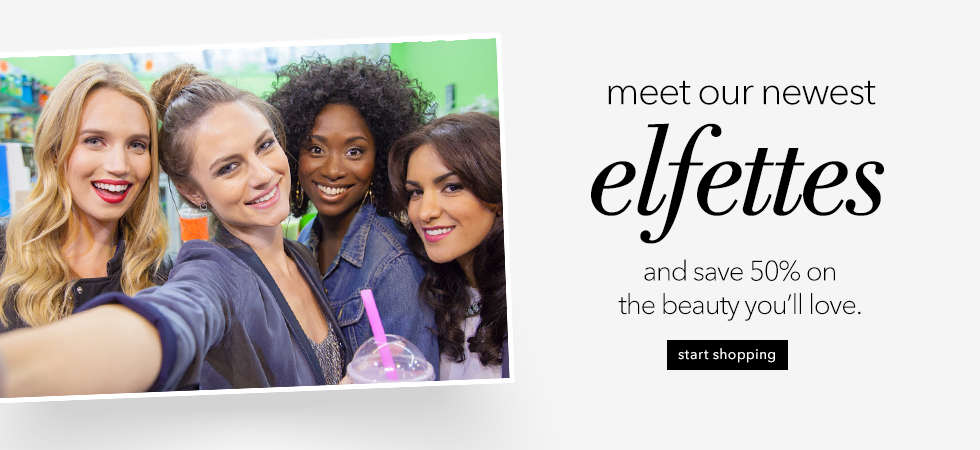 e.l.f. Cosmetics Canada is running an interesting sale right now on products that have been curated by some of their Elfettes, with the sale saving you 50% off on everything from eyeliner to foundation. To receive this 50% off discount, you will first have to add $25 worth of Elfettes products to your cart and then enter in the promo code, ELFETTES, at checkout. Once you have done this, you will receive a discount of 50% with a maximum discount of $100.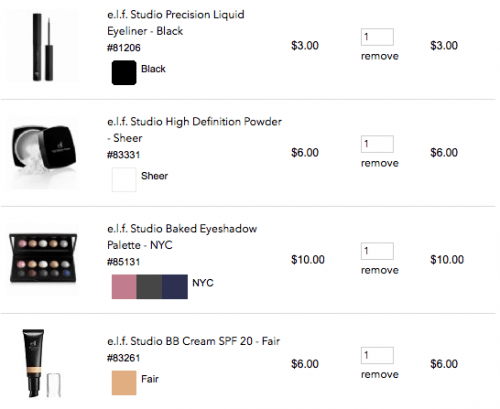 By using this discount, I was able to pick up e.l.f. Studio BB Cream ($6), Studio Baked Eyeshadow ($10), Studio High Definition Powder ($6) and Studio Precision Liquid ($3) for just $12.50. This of course does not include the shipping and handling, which for Canadians shopping on e.l.f. will be $14.95
This offer from e.l.f. Cosmetics will end at 11:59PM PST on May 24th.