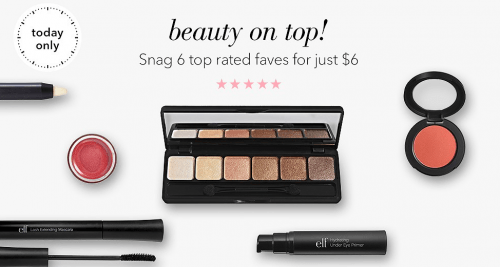 Back for today only, e.l.f. Cosmetics Canada is bringing back their outstandingly popular top-rated kit for just $6. This kit contains 6 of the top-rated beauty must haves, and is normally sold for $26 but can be purchased today for $20 less than that.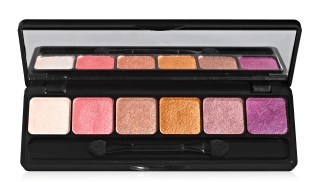 To receive this top-rated kit for the amazing discount of 75% off, you will first have to spend a minimum of $25 and then enter the promo code, TOPRATED, at checkout. After you have completed these steps, your 6 top-rated makeup pieces will be added to your cart for an additional $6. This means that if you were able to spend just the minimum qualifying amount, $25, that you would only spend $31 to receive $51 worth of product.
e.l.f. Cosmetics does not ship for free to Canada, and will charge a flat-rate shipping fee of $14.
Click here to begin shopping the top-rated beauty kit from e.l.f. Cosmetics online.