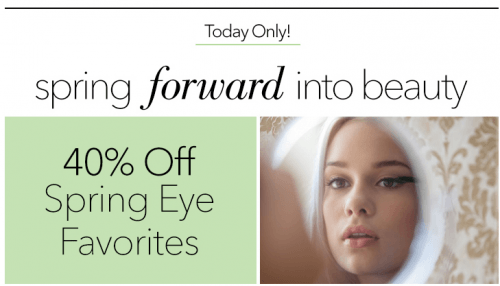 Head online to e.l.f. Cosmetics Canada today and you could save up to 40% off on your favourite eye products. Popular with many cosmetics lovers, e.l.f. offers a wide variety of innovative beauty products that will help you look your best. As an added bonus, if you make a purchase of $25 or more, you could purchase e.l.f.'s 27 piece Road Trip Makeup Kit for only $5!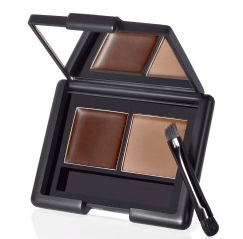 Save 40% off select eye makeup products when you enter the code SPRINGFORWARD at checkout. Bold and well groomed eyebrows are more of a trend now than ever, and e.l.f. wants to help you with that. Purchase the e.l.f. Studio Eyebrow Kit today and save 40% off. Normally sold for $3, you can purchase it today for only $1.80. This kit features 2 pigmented waxes that will help you create bold, thick and defined brows. Use the included double-sided brush to help define your brow's shape, as well as fill in any sparse areas.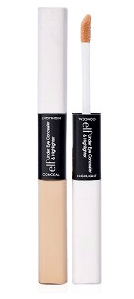 You may have lost an hour of sleep this morning, but you don't need to look like you did! Pick up the e.l.f. Studio Under Eye Concealer & Highlighter today for $1.80 instead of the original $3. Hide any darkness under your eyes with the concealer side, and add the included highlighter to the inner corner of your eyes to look awake and refreshed. No matter how much sleep you really got, you'll look awake and refreshed with the help of this concealer and highlighter.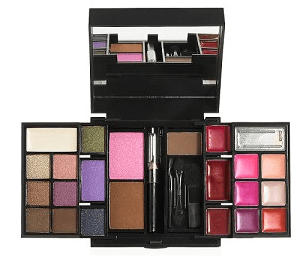 If you make a purchase of $25 or more today at e.l.f., just enter the code ROADTRIP at checkout and you will be able to purchase the e.l.f. Studio 27 Piece Mini Makeup Collection for just $5. Normally sold for $21,this all-in-one compact will be perfect to complete your look no matter where you are.With a variety of included makeup essentials like eye shadows, blush and gloss, you can create a look to suit any mood. Take it with you while travelling to eliminate space taken up by your huge makeup bag.
These deals are available online only until 11:59PST on March 8, 2015. To get  40% off select eye products, enter the code EYESFORWARD. To get the $5 e.l.f. Studio 27 Piece Mini Makeup Collection, make a purchase of $25 or more and enter the code ROADTRIP. Standard shipping to Canada costs $14.95. If your order is over $35, you can get shipping for $10.95.