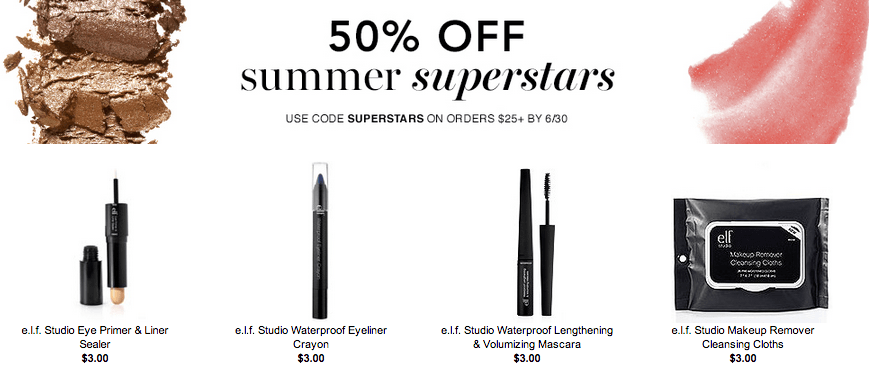 e.l.f. Cosmetics has an awesome offer!
Get 50% off Summer category on orders of $25+!
This e.l.f. Cosmetics offer runs today, Tuesday, June 24 through Monday, June 30, 2014. To get this offer place an orders of $25 or more, enter the coupon code SUPERSTARS. at checkout to receive your discount.