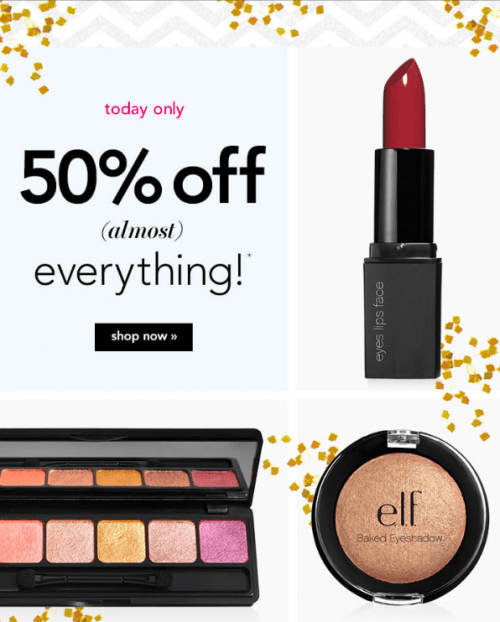 e.l.f. Cosmetics is having a sitewide 50% off sale on almost everything you can lay your eyes on, with the only exceptions being on items that are below $3, beauty bundles, and sale items. Other then those select items, everything else is fair game!
In order to qualify for this 50% discount, all you'll have to do is add $30 worth of product to your bag before 11:59pm EST tonight and then enter the promo code, SCORE, at the check out and each item in your bag will be discounted at 50% off.
This best-selling 11-piece brush collection by e.l.f. studio is exactly $30, meaning at the checkout your makeup set will be reduced to $15. Your order total, however, will be $23 since shipping before $35 will cost you a flat-fee of $8.
Normally, I'd suggest forgetting about this shipping and handling fee, but where you want to make the most bang for your buck in this one-day offer, I'd advise stacking your order till you meet the $35 minimum as the $8 you spend on shipping could instead go towards some far better makeup finds.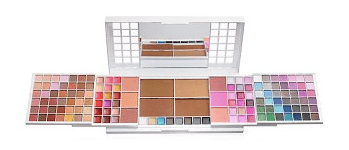 This e.l.f. Studio 141 Piece Master Makeup Collection features 141 different colour palettes with:
84 different eyeshadows,
36 lip glosses,
6 blushes,
4 shimmer cream shades, 4 concealer shades, 4 bronzer shades,
plus 3 applicator brushes
It was originally was $45 and is now only $35 but with your discount it will be an extra 50% off, meaning you'll only pay $17.50.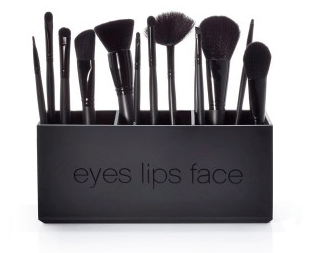 Add on this e.l.f. studio large brush holder, an excellent companion to house your newly purchased 11-piece brush collection, and your order total will come to just $40 plus you'll qualify for free-shipping. This normally would have cost you $80, but for today only you get to pay half that with no additional shipping costs.
Click here to begin shopping at e.l.f. Cosmetics Canada online.