e.l.f. Cosmetics Canada has extended their one-day St. Patrick's Day sale to continue through the rest of today, until 11:59pm EST. In their St. Patrick's Day sale, you could save 40% off on orders that were $30 or more when you entered the promo code, LUCKYDAY. at the checkout.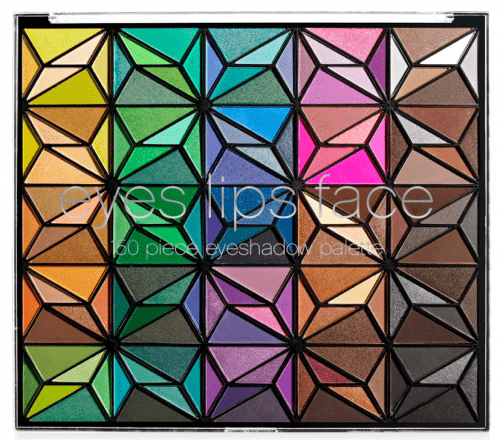 This 40% off offer from e.l.f., depending on how you stack it, can really be a hot deal if you find products that are a) not too pricey and b) you'll actually consider using – as there is nothing worse than ordering things just to meet a minimum just to find that they never actually leave the packaging.
Some of the products that I found to fall within these two categories of being both worthwhile and inexpensive were things like this e.l.f. Studio 150-Piece Geometric Eyeshadow Palette, which is currently on sale for just $12 (was $30). This e.l.f. studio palette alone contains 150 different shades of eyeshadows and liners that can be applied either wet or dry, giving you the variety to layer the colours in a number of different styles.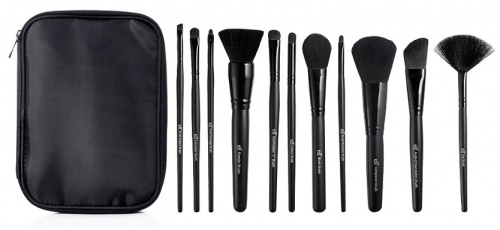 If you're looking for order that doesn't need to be stacked with a number of little makeup pieces, then you should check out this e.l.f. Studio 11 Piece Brush Collection which is being sold for exactly $30 (regularly sold for $45). The full set will contain 11 different ergonomically designed brushes that will fit comfortably in your hand. The brushes offer up great diversity in styles and sizes, containing everything from angled brushes, to fan and countering brushes. With your 40% discount too, this brush set will be reduced to just $18.
e.l.f. Cosmetics does not offer free-shipping on Canadian orders, but if your order does exceed $30 then they will reduce the shipping and handling fees by $4.95 (which is the typical shipping fee for US orders).
Click here to begin shopping online at e.l.f. Cosmetics during their St. Patrick's Day sale.