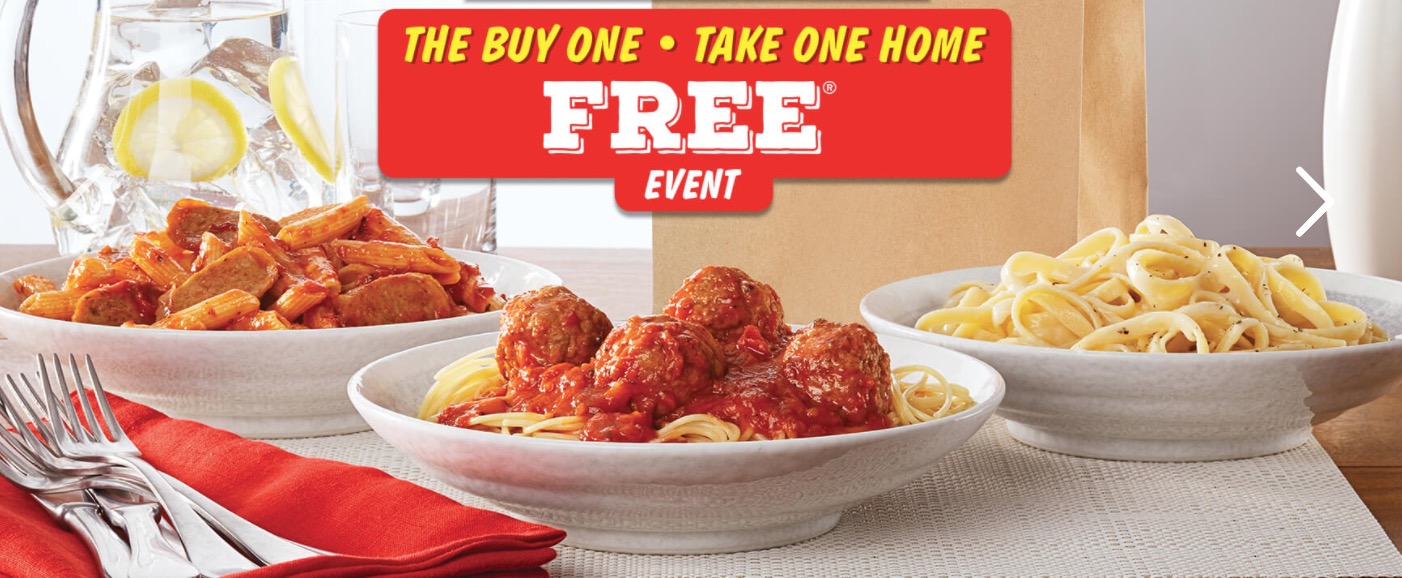 East Side Mario's Canada Buy One Take One Home FREE Events is available now! Dine-in on 1 of 9 delicious entrées plus All-You-Can-Eat Soup or Salad & Garlic Homeloaf and take home 1 of 3 signature pastas, for FREE!
This East Side Mario's offer is valid until January 21, 2018.
Click here for more information on East Side Mario's Canada's promotion.