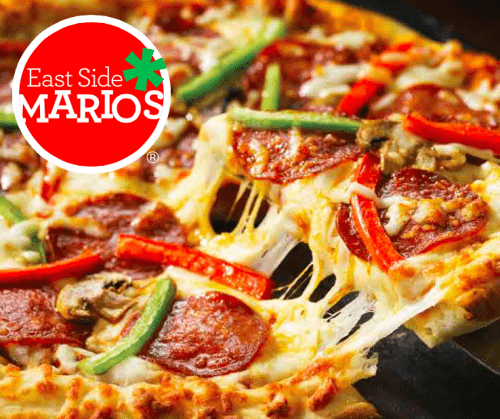 A new roundup of East Side Mario's Canada coupons has been released for the next week and with each new coupon you will be able to find one that suits each of your family members preferences.
For the kiddies in the group, you can use the Mini Mario coupon to receive a $5 Mini Mario Meal for free, or a $10 Mini Mario Meal for just $5. For both of these offers you will also have to buy an entree that is $13.99 or more, and the child who redeems this coupon (as there can only be one coupon per dine-in table) must be 12 years of age or younger.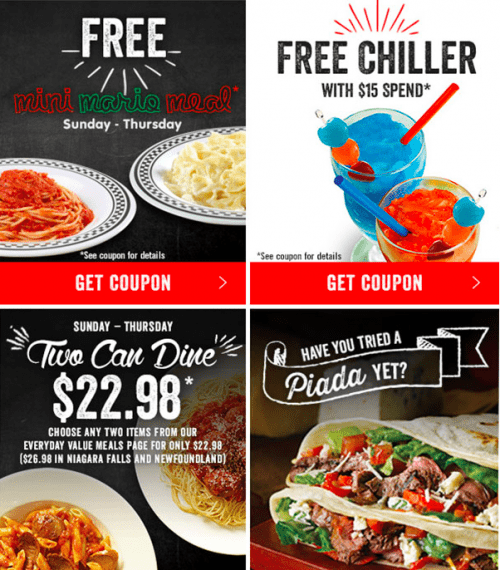 If it's just mom and dad who are going out for dinner, then they can use this 2 can dine coupon to receive any two items from the Everyday Value Menu for just $22.98 ($26.98 in Niagara Falls and Newfoundland).
And an offer that anyone will be able to enjoy, young or old, is the coupon for a free chiller when you spend $15 or more on anything while dining-in (excluding taxes and alcohol purchases).
All of these coupons are valid until May 31st and they cannot be combined with any other offer or promotion going on in-store.
Click here to get your coupons from East Side Mario's Canada.