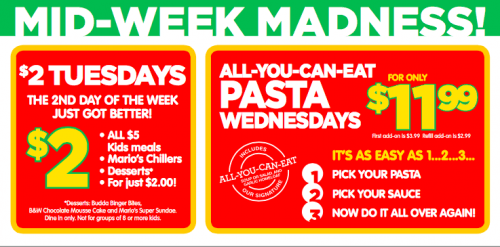 East Side Mario's Canada is kicking up your mid-week slump to be something to get excited for, as they are now offering all $5 kids meals, Mario's chillers and select desserts for just $2 on every Tuesday. The desserts you will have to choose from include:
B&W Chocolate Mousse Cake
Buddha Binger Bites
and Mario's Super Sundae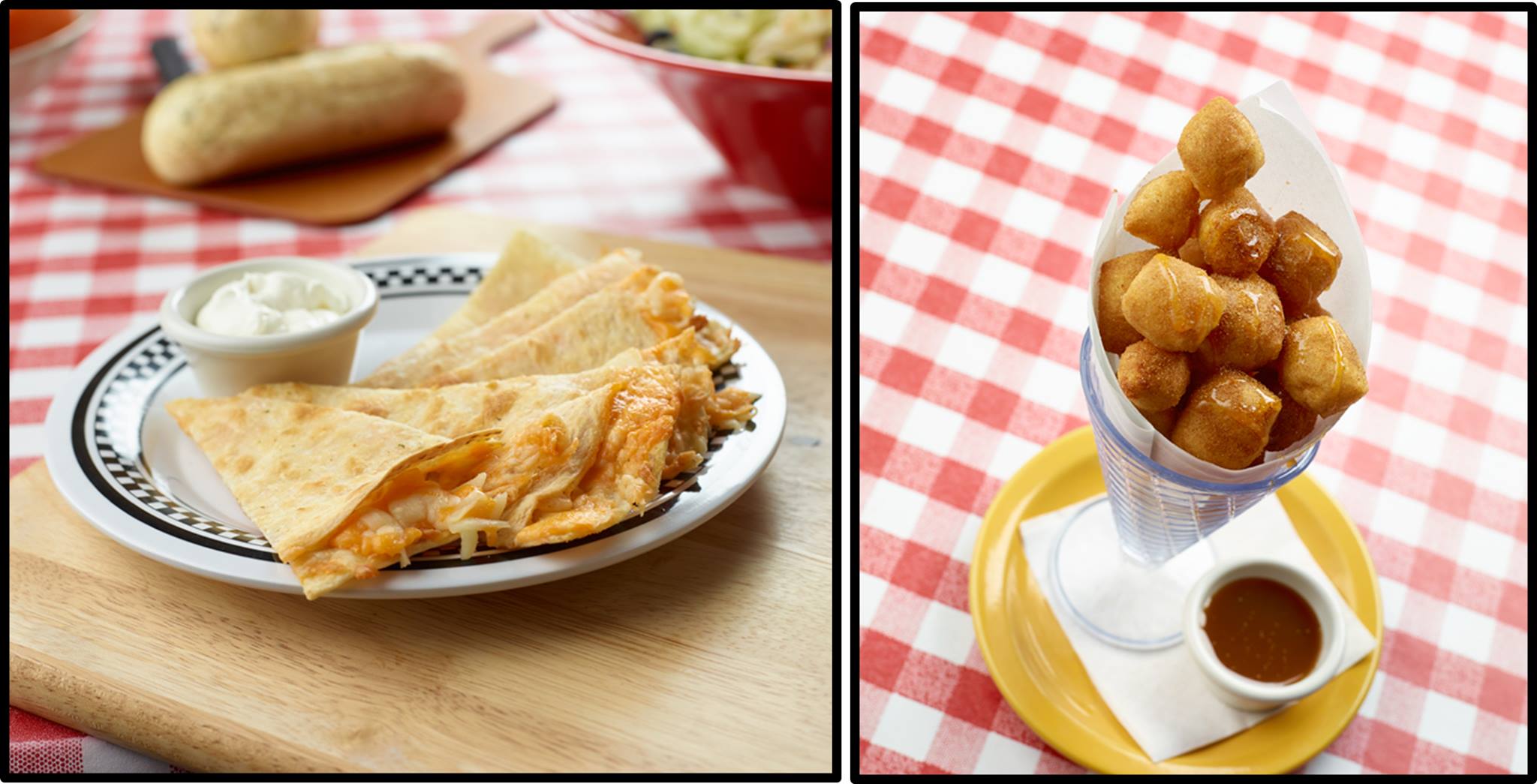 Seeing as these desserts from East Side Mario's are normally $3, and the Mario's chillers are also normally $3, you could be saving yourself a total of $4 off a kids' meal and dessert or chiller that would normally have cost $8 plus tax. These deals will also only be available for dine-in patrons only.
And for this Tuesday only, for those of you who frequent the Bayer's Lake East Side Mario's location in Halifax, Nova Scotia, kids will be eating for free today in celebration of the March Break.
Click here to find the nearest East Side Mario's location to you.