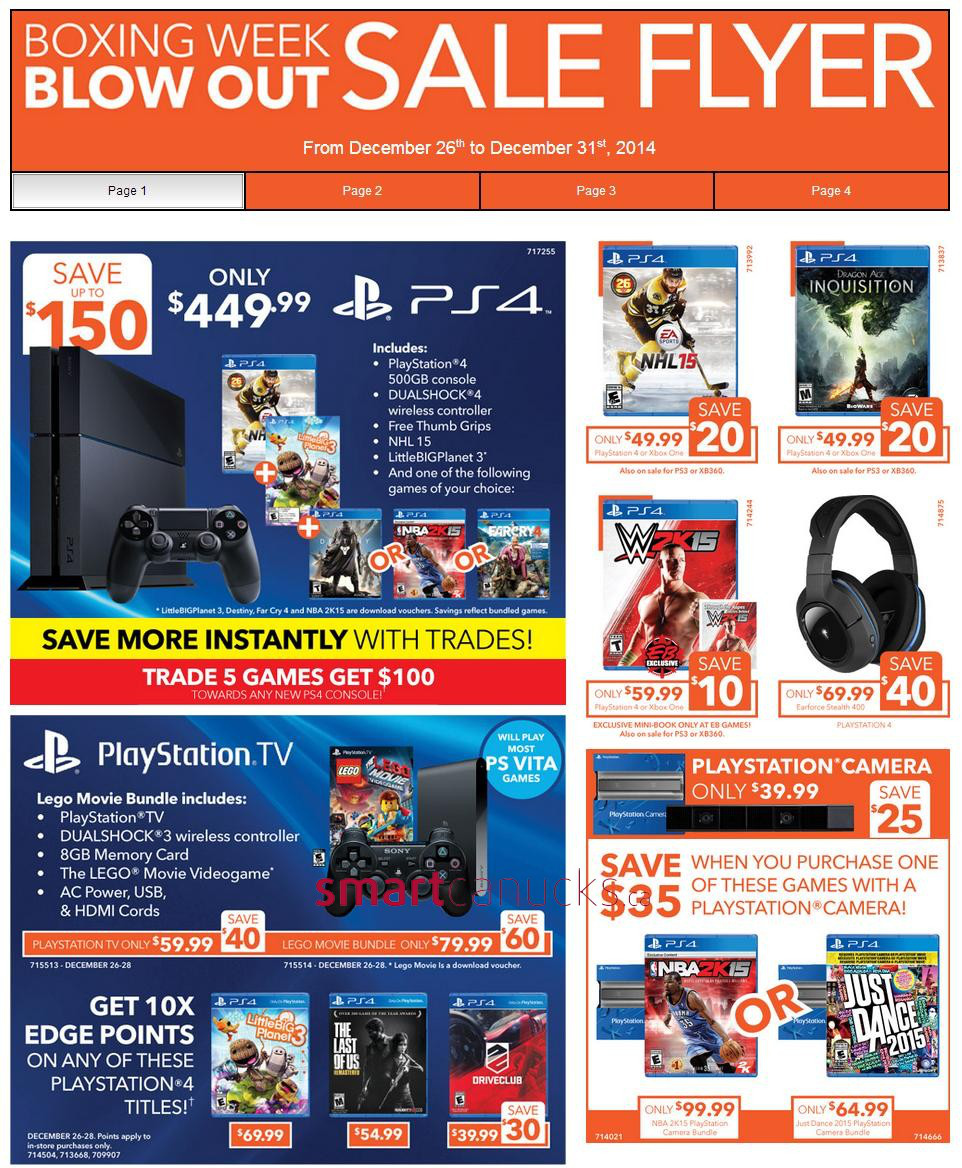 We've got the full EB Games Canada boxing week/day flyer for you! This EB Games boxing flyer will be valid from December 26th to 31st, 2014. Click here to view the full EB Games Boxing Day flyer 2014. Some highlights from the flyer:
Playstation 4 500GB Console with NHL 15, LittleBIGPlanet 3 and one of the following 3 games: NBA,2K15, FarCry 4 or Destiny $449.99 (Save $150).
Xbox One refurbished console with Kinect and Ryse and Dance Central download vouchers $349.99
MHL 15 for PS4 $49.99.
Inquisition for PS4 $49.99.
WWE 2K15 for PS4 $59.99.
PS4 Headphones $69.99.
Playstation Camera $39.99.
Click here to view the full EB Games Boxing Day flyer 2014