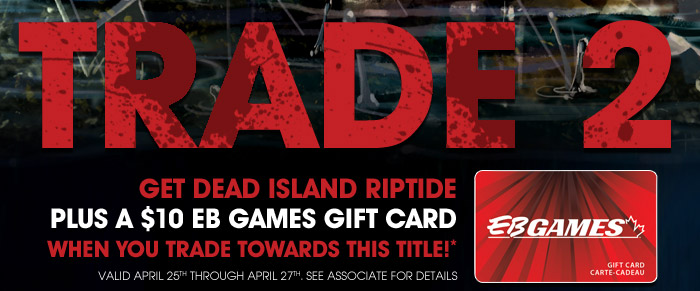 EB Games has just come out with another trade in offer involving Dead Island Riptide today. You can trade in 2 select games (value $15 or more) and receive Dead Island: Riptide + a $10 EB Games gift card. Dead Island: Riptide retails for $49.99 for the XBOX 360 and PS3.
This offer is valid until April 27th only.
In addition to this the offer to play Dead Island: Riptide for just $1 a day is also still in effect. So you can trade the game back in less $1 for every day you kept it.