Eddie Bauer Canada has been taking pride in their clothing for over 100 years now. With their clothing being tried, tested and true, what better way to stock up your closet with some new items? Right now, shop some great deals and get 50% off camp fleece items. Sale valid until March 10, 2020
Plus get these other great deals: 
Extra 50% off clearance using promo code LEAP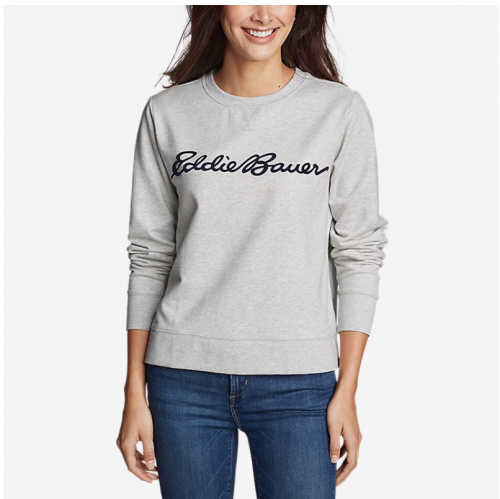 With its relaxed, easy fit and shorter length, the Women's Camp Fleece Logo Crewneck Sweatshirt in classic, plush, cotton/polyester is all about casual comfort and contemporary style. Traditional V-inset at the neckline. Now at 50% off, get it for only $25 (regular price $50).
Free shipping on orders over $125.
Click here to start shopping at Eddie Bauer Canada.