Eddie Bauer Canada is having a summer sale! Take up to 50% off items plus an additional extra 10% off using promo code EXTRA10.
Plus, get more great deals below: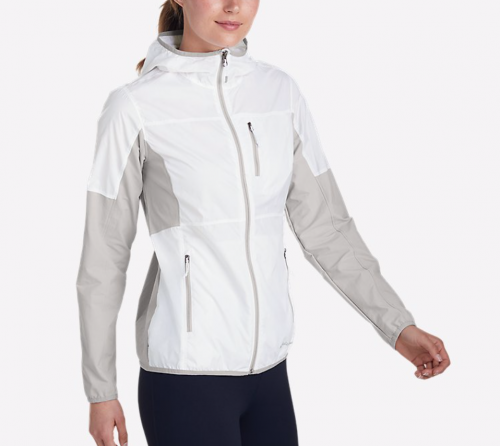 This lightweight Women's Radius Hybrid Jacket ($60) uses a hybrid construction to give you a perfect balance of protection, breathability, and comfort. The all-nylon hood, shoulders and front have a durable, water-repellent finish that causes moisture to bead and roll off rather than soak into the fabric. The nylon/spandex fabric on the back and arms has that same finish, plus built-in UPF sun protection and stretch mobility.
Get free shipping on orders of $100 or more.
Click here to start shopping at Eddie Bauer Canada.