You can't go wrong with the creative designs of chocolates and fresh fruits from Edible Arrangements Canada! Now you can get free shipping when you spend $50 or more at Edible Arrangements. Just enter the promo code DLVR2299 at checkout. This deal ends on March 6, 2016. Also, you can now enjoy extra sweet savings on many items!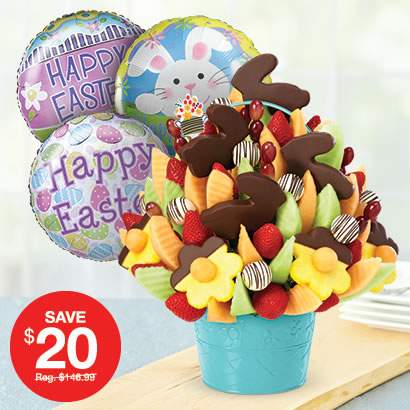 Easter is coming up and here's the perfect basket full of chocolate and fruit! Save $20 on The Best Easter Basket and pay only $126.99 (was $146.99). It includes a variety of fresh melons and berries, white and dark chocolate, and even Easter balloons for the final touch.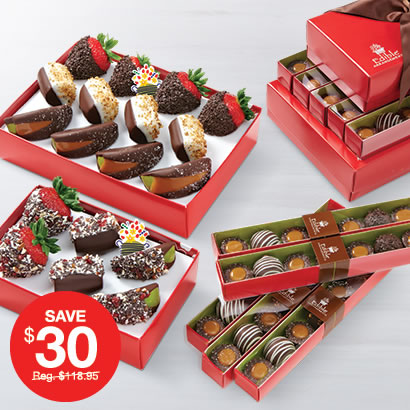 Also on sale is this Sweet and Salty Gift Tower which was originally $118.95 and now only $88.95! This huge tower of chocolate includes an Irresistible Dipped Fruit Trio Box, a 6-Box Trail Mix Trio Box and five 7-piece boxes of the Salted Caramel Banana & Apple Fruit Truffles.
Get free shipping on orders of $50 with the promo code DLVR2299.