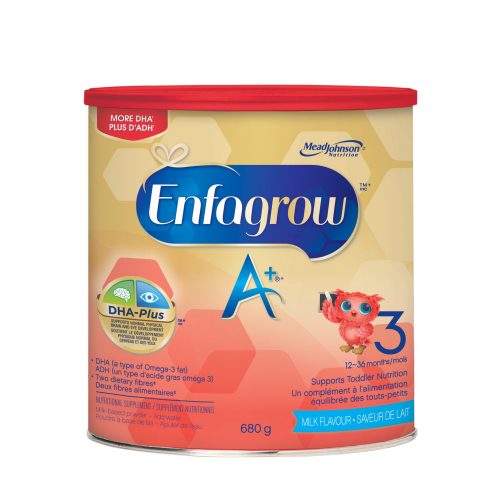 If you have been couponing for a while then chances are you already know about this freebie, but those of you newer to couponing may not. If you register for the My Family Beginnings Enfamil A+ program, not only will have access to saving on Enfamil products, you will also be mailed a free coupon for a can of Enfagrow A+.
To register for this program you can click the link below and create your account by providing your information, and also letting them know your baby's birthday or the date that your baby is due. You will receive your first package within two weeks prior to your baby's date of birth.
The Enfagrow coupon that you will receive has a value of up to $21.99. Many of you like to use free products coupons at Shoppers Drug Mart Canada, but keep in mind that their regular price for this item is about $25.99, so make sure you use the coupon when it's on sale if you are using it at Shoppers Drug Mart, or you will still be paying about $4.
Click here to join the My Family Beginnings program.