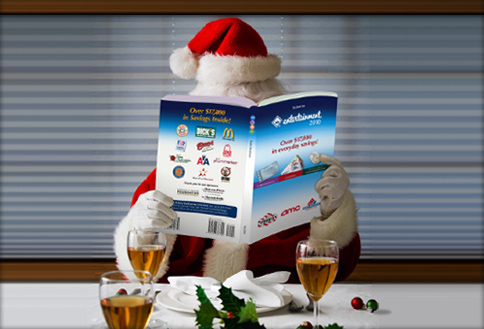 Entertainment.com is offering all books at $10 off retail and free shipping! Also additional books are only $15 each for the next three days! I know I posted this earlier, but all additional books at only $15 each is awesome.  Considering that the coupons in the book  are worth a lot more then cover price, this isn't a bad deal.
From your hometown to your next vacation destination, the Entertainment.com coupon book is packed with discounts on Dining (2 for 1), attractions, shopping, travel and hotels.   A ton of Canadian major cities are covered as well as USA and other desinations. Prices are in USD but the Canadian dollar is hovering around .95 cents.
I'm going to order a few for stocking stuffers/staff Christmas parties.