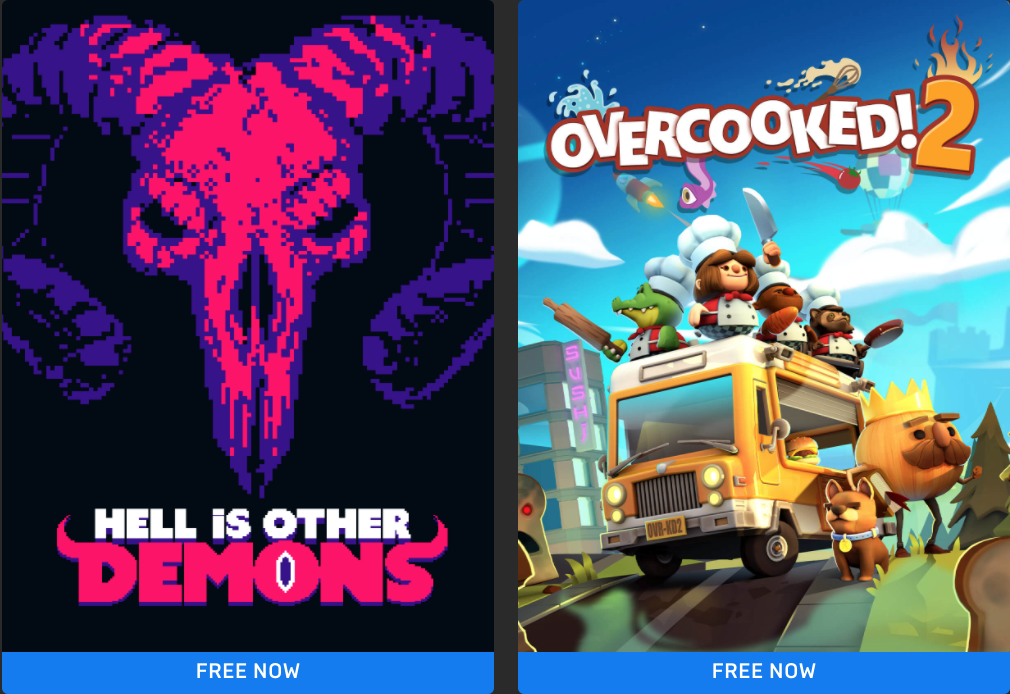 Now you can get Overcooked! 2 & Hell is Other Demons games for FREE at Epic Games Canada! This is valid until June 24, 2021.
Overcooked 2: Overcooked returns with a brand-new helping of chaotic cooking action! Journey back to the Onion Kingdom and assemble your team of chefs in classic couch co-op or online play for up to four players. Hold onto your aprons … it's time to save the world (again!)
Hell is Other Demons: is an action-platform shooter, with Roguelite elements. Explore a sprawling, hand-crafted world full of demons, insanely over-the-top boss fights, and a heavy synthwave soundtrack.
Click here to get the FREE games.