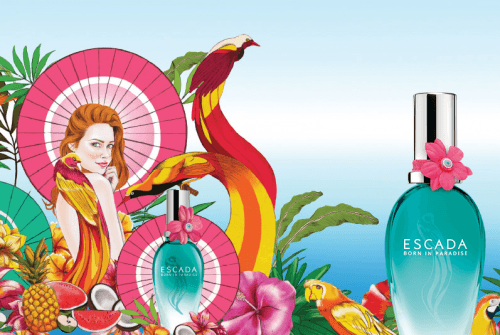 Get your FREE Escada Born in Paradise Fragrance Sample! 
Born in Paradise is an intoxicating cocktail of exotic scents that create the feelings of delight and warmth. The Escada Born in Paradise Perfume delivers an enchanting blend of pineapple and coconut milk, mixed with watermelon, guava and green apple. Order your FREE Sample of Escada Born in Paradise Fragrance by filling out the simple form in the link below.
Get a free sample of Escasa's Born in Paradise fragrance here.