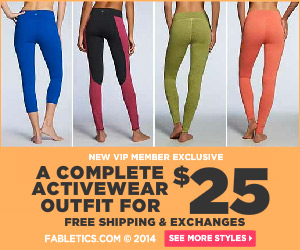 Kate Hudson's new athletic wear line, Fabletics, is now offering a great deal on your first purchase with a VIP membership where you can get an entire athletic gear outfit for $25.00. There are a few ins and outs to be aware of before committing to this membership:
you must redeem the 50% discount within the first 24 hours of registering your membership
when you sign-up for Fabletics VIP membership, you will be sent monthly outfit suggestions-you are not obliged to buy these
after receiving these e-mails, you have until the 5th of each month to skip; you will be charged $49.95 if you do not do this
you can skip the suggestions from Fabletics as many times as you like!
you can only cancel your membership by calling the customer service line and speaking to a representative at, 1-844-833-6220
The savings for this high-quality workout gear is certainly worth the hassle, and for Fabletics Canada, shipping is only $4.95.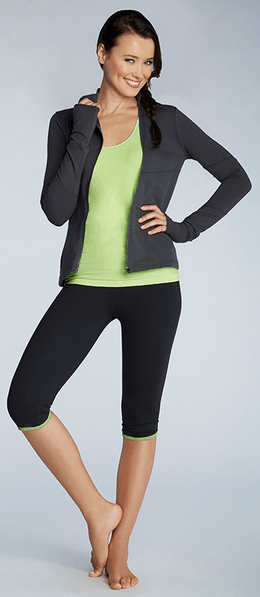 This 3-piece outfit was originally $119.95, but with the VIP membership price plus the 50% off your first purchase would be $39.95-meaning that each individual piece costs $13.30! If you are unsatisfied with your product for any reason, Fabletics has three options for making returns and exchanges a seamless transaction. Note however, if you choose to take the full refund there will be a $5.95 restocking fee.
Click here to get your VIP membership with Fabletics Canada to get 50% off your first purchase.