Head into Fabricland Canada within the next three days, until January 24th, and if your bring in this coupon you will be able to save 5o% off the regular price on either one piece of fabric or on one cut of fabric.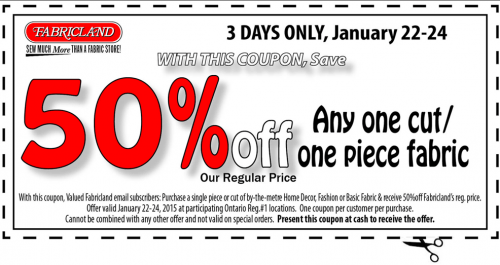 There will be a limit of one coupon per paying customer, and you will have to print out the coupon prior to paying for your purchase at the participating Fabricland location. You will also not be allowed to combine the coupon with any other ongoing promotion or discount.
Click here to print out the Fabricland 50% off coupon, or here to find the nearest retail location.