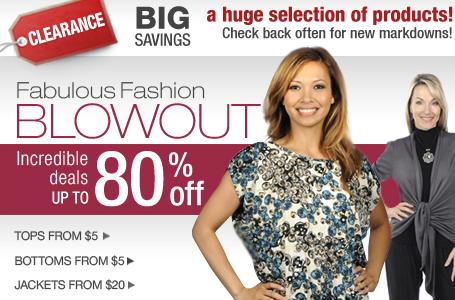 Right now in the "clearance" section of  The Shopping Channel you can find discounts up to 80% off on fashion items!
They have some absolutely gorgeous scarves for as little as $10, which would go great with the Maxx New York clutch on clearance for only $19.99!
Great clearance prices for major brand names!
Click here to check out the clearance section at Theshoppingchannel.com aka "TSC"