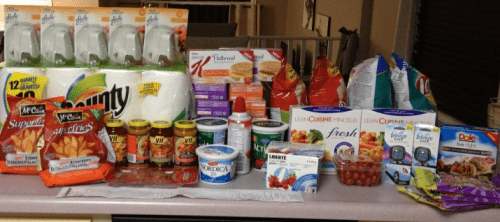 I know it pains me to pay full price for anything, but sometimes there are things you just need.  Forum member ChantelKiss has come up with a great way around this – she budgets $10 a week for full price items (and she treated herself to snacks with them too).
Most of ChantelKiss' shopping was done with price matching and coupons, but I think giving yourself a budget for full priced items is a great idea, especially if some in your family are not completely on board with your money saving ideas.
Click here to view her brag and find out how she saved over $63 on this shopping haul (and check out her snazzy coupon binder & tracking sheet!).
Do you give yourself a full price budget?