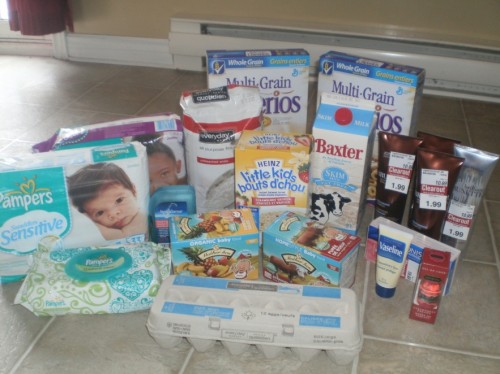 One of the questions we get a lot on SmartCanucks is how to reduce your out of pocket costs to earn bonus points.  Unlike many stores, Shoppers Drug Mart do not allow free product coupons (FPCs) as part of your total for Optimum events, but you can use regular coupons.  CouponDawn spent only $58.03 after tax and coupons for an event where you have to spend $75 to earn bonus points.
Dawn also bought a gift card before spending so she could earn an extra  500 Optimum points.  Click here to see how Dawn got $87 worth of items (before tax) for $58 (after tax) and earned 20,990 Optimum points (worth $44 on a bonus redemption like they are holding this Friday if you redeem at the highest redemption level).
So for those who question how you can spend $75 at Shoppers Drug Mart for a promotion, you don't have to, you can spend less and still get your points.