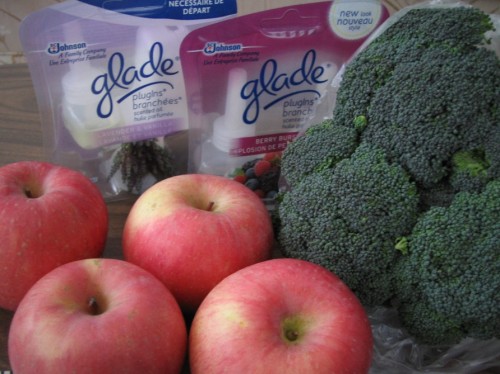 It is not very often we get to see brags about saving on fruit and vegetables, but forum member d.ot scored this week when a multibuy deal meant she saved more than the item at Walmart.
Personally, I hate multibuy deals, you are never sure if the price will adjust and you end up buying more than you need, but it worked well for d.ot when a 2/$10 deal on Glade products with the price adjusting at the end meant that her BOGO coupon was rung up at the single item price of $7.34  and not the $5 adjusted price.  So d.ot used this overage towards taxes and other purchases and spent only $1.22 for her purchase (the apples alone were $1.49)
Click here to see the breakdown of her purchases (and do congratulate her on her first brag).
How do you save on produce?