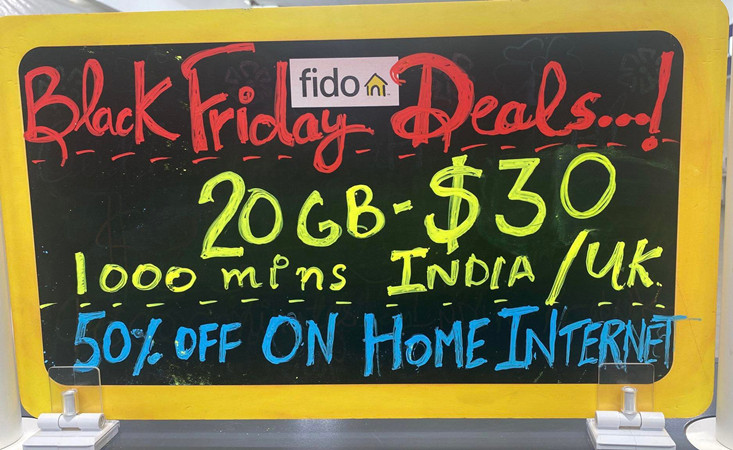 This Fido Black Friday promotion was posted at the Westwood Mall in Mississauga Ontario but you may be able to price match it at any Fido store by referencing this promo.
New customers only get $30/month for 20 GB phone plan with unlimited calls/texts. You can add a second Fido line for $25/month. This discount applies for first 15 months of your Fido plan.
Super Fido Black Friday promotion. You can contact that store too at (905) 678-8850 if you have more questions about the plan.
Enjoy your Fido Black Friday promo