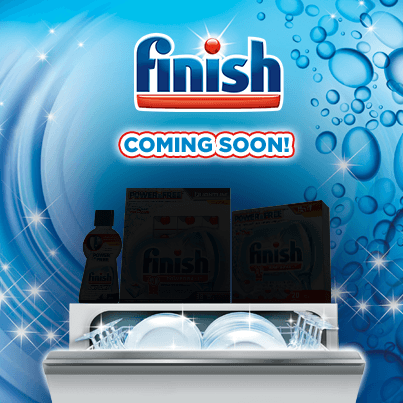 Finish Canada has announced on their Facebook that they will be releasing a new product on January 13th! We are giving you the heads up to stay tuned to Smart Canucks or to Finish Canada's Facebook page to prepare yourself for the new era in dish washing. On January 13th 2014 Finish will reveal their brand new dish washing products, and a chance to try them as well! Hopefully this is a freebie 😉
What do you think it will be?
Click here to view Finish Canada's announcement on their mystery products!